My friend is an agent, should I use them?
Will you be my friend if I give you $20,000?
Buying or selling a home in Hawaii, Maui or Oahu, are your thinking you will have to use your friend?
Some will enlist the help of a friend or relative who happens to work in real estate, but experts caution that hiring a friend as your real estate agent could backfire.
You shouldn't hire them because you're a friend. You shouldn't do it as a favor – you should do it because they're great at what they do. In some cases, people find that it's easier to hire a friend rather than invest time interviewing several agents.
Before you hire a friend as your agent, here's a look at potential pitfalls to consider.
1. Your friend may not know the neighborhoods that you want.
Whether you're buying or selling a home, you need an agent with intimate knowledge of the market in that specific geographic area.
It's important for buyers or sellers to instead look for "someone who really has the local knowledge, the relationships with the main players and a really good grasp of the inventory.
2. Your friend may think she knows what's best for you.
If you want a downtown loft and your friend pictures you in a suburban bungalow, it's bound to create tension. "People think they know what you deserve or what you want. A friend doesn't have the boundaries that a client would have."
Another potential pitfall is if you're buying an investment property and your Realtor friend doesn't educate you on the responsibilities of a landlord because she assumes you've already researched it.
3. Your friend may put in less time.
A friend helping you house hunt may not want to spend every weekend driving you around instead of working with other clients. That would put the onus on you to search listings and do the legwork. You're on Zillow and Trulia doing all your own research, The friend can be more casual in their searching, making you do all the work.
4. Your friend may not give you a reality check.
You may not like hearing that the list price you want on your home is too high or your offer on a property is too low, but it's your agent's responsibility to give you the honest truth and serve as an objective outsider.
Having to advise a friend to do that could jeopardize a friendship
Discussions about your housing income or the amount you're willing to accept for your home might be more comfortable with someone you see strictly as a professional, not as a neighbor or yoga buddy.
5. Disagreements could sour the friendship.
When things go bad it can really get ugly, so that dinner party or golf game could get weird if you're in the middle of a really tough transaction with friends or family members, and the lines start to blur between your personal life and your professional life.
Another sore spot for real estate agents is when they handle a transaction for a friend and that friend asks for the commission back…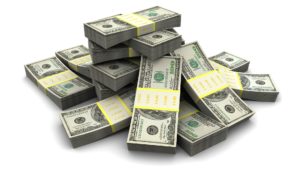 6. Will you be my friend if I give you $20,000?
We sell homes for 50% of what your traditional agent "friend" will, and if you buy a home using us, we split our commission with you 50/50, will your "friend" do that?